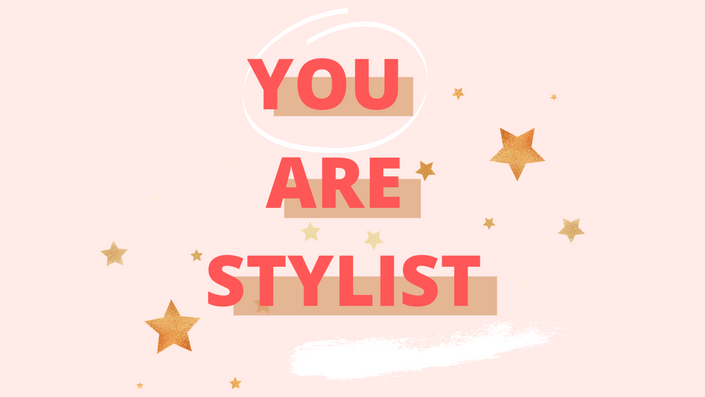 You Are Stylist
Learn how to Find Your Style and Create a Wardrobe you Love in just 6 Weeks!
🚀LAUNCHING SOON!
Enrol Now to get access to my 'Early Bird Price'
* available for just 3 days! *


Hey Mama! Are you ready to ditch the mum-bun and milk stained tee's and dress to feel more like yourself again? Great! Because I'm about to launch my 'You Are Stylist' online course specifically designed to help all my fellow #Mamas out there get out of a fashion rut, dress to feel more like yourself again + build a wardrobe that you actually love!
One that excites you every day because you know that every piece is going to be something that makes you feel confident, comfortable, jazzy, pa-sazzy ... whatever vibe your going for.
Taking the time to focus on finding your own sense of style again after kids can be the most uplifting experience for any mama. But, it can also be a daunting and challenging experience because for most of us our bodies have changed. Not to mention, we've all spent the last year or so too tired to shop for ourselves and now that we're ready it's usually a 15 minute workout because #toddlerlife!
So, maybe your asking yourself questions like...where do I even begin? How do dress your body? Do I even have a style? What clothes should or shouldn't I buy now?
Sure, your body may have changed, you might be struggling for time, but I'm here to tell you that you can still dress to impress (yourself) on the daily and that's what I'm here to help you do! So, If your a mama wanting to reconnect with yourself by finding your own style and building a wardrobe that you love than this course is for you.
Are you ready to start your style journey? Here's what you need to know!

WHAT YOU WILL LEARN
-------
'You Are Stylist' was created for all of my fellow mamas in mind which means I'm going to help you cut through the fashion obstacles that we all face (hello 'no time' + shopping with toddlers). In just 6 weeks I'm going to teach you how to find your own style (we all have one!) and build a wardrobe that you actually love to wear. Through weekly online videos and downloadable pdf's I will walk you step-by-step through the process it takes to
✨ Purge Your Wardrobe:
You will carry out your very own wardrobe assessment before you start. Next, you will begin to ...
✨ Build your own Style Profile:
I'm going to teach you my own FASHION IS YOUR FRIEND methodology to help you develop your own style profile. So you can...
✨ Maximise your Shopping Time:
By this I mean learn shop like a ninja even when your out with your kids - because that's a mama's #reality. Creating a Style Profile will help ...


✨ You Buy Keepers:
And this is how you build a wardrobe that you LOVE and boost your confidence to be your own stylist!


So, If your a mama looking for some help in the wardrobe department then this course is for you!



🚀LAUNCHING SOON
Enrol now to gain access to the 'Early Bird Pricing'
* available for just 3 days! *
Your Instructor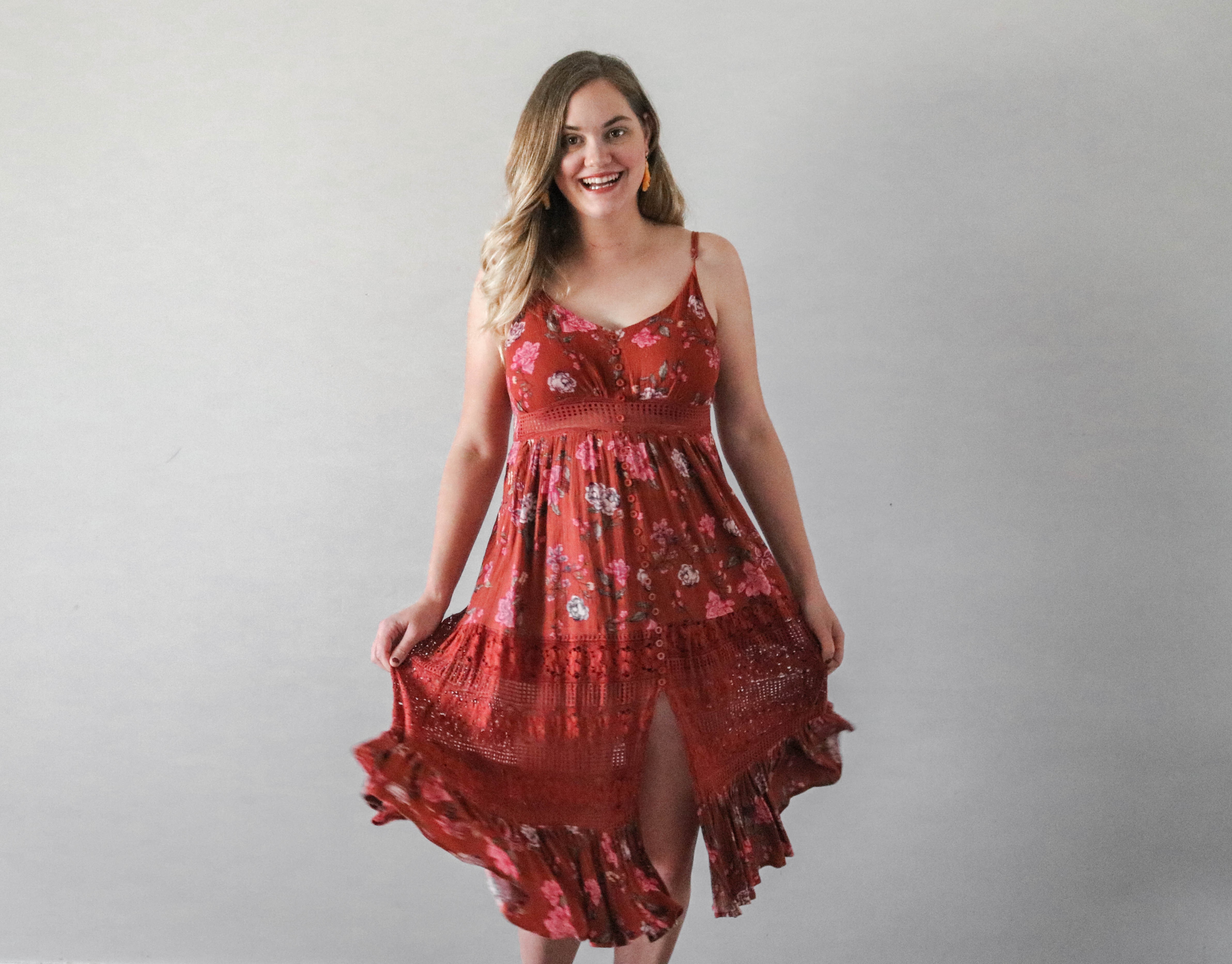 Hay mama, I'm Amber! I've spent 8 years in the fashion retail industry back when shop assistance were basically personal stylists. Today, your lucky to get a hello ... I know #rude. The hours in the fitting rooms with lots of women is where my real passion for styling was born. I wanted to make women feel like the 'Hollywood superstar that they are!" because that feeling belongs to every woman!
a.k.a. own your gold girl!
My approach to styling back then was to teach women to embrace their own unique beauty and my approach remains the same. I'm not interested in imitation. Style is all about the B.Y.O - Be Yourself Only.
Since those days and now I've become a mum and I've had my own insecurities I've had to deal with. My body changed from a "ruler" figure to an apple, pear, orange, or basically - anything round. (Any other mamas feel me?)
Dressing myself was confusing and to be honest quite an emotional journey because I felt like I didn't know my body anymore. I really had to go back to my Miss Fashionista Stylist roots and walk myself through a journey of calling out the gold in myself! It was a process of discovering my own sense of style again so that I could build a wardrobe that I actually love and feel good in. And the confidence I have because of that is priceless.
Through this process I developed my the FASHION IS YOUR FRIEND methodology which are the steps that I used to rediscover my own style ( I was afraid I no longer had one, too!) and now I'm here to teach it to you!
It's this experience, consistent passion and personal journey which has birthed the 'You Are Stylist' Online Course AND I'm excited to bring it to you!
Frequently Asked Questions
When does the course start and finish?
This course reopens periodically. You can pop your email address down to receive notice about when we reopen. Once you have enrolled you will have unlimited access. And, this is a completely self-paced online course - you decide when you start and when you finish. I know - #perf for the mamas!
How long do I have access to the course?
Ah, how does a lifetime sound? Fashion is a journey because so is life. This course is one to take on repeat through every stage of your fashion life cycle. We hope that you will revisit this course if you are preparing for your next career takeover or because you got a new hair-do and need to recreate your vibe.
What if I am unhappy with the course?
We would never want you to be unhappy! If you are unsatisfied with the course contact us at
[email protected]
in the first 30 days and we will give you a full refund.
Fashion is a tool and when you know how to use a tool you get results! In this course I'm going to share my 'Fashion Is Your Friend' methodology which I used to find my own style again after kids and build a wardrobe that I love. It will be the tool you use to navigate your own style journey!


This course is closed for enrollment.